CNC Flame Cutting Machine & New Welded Beam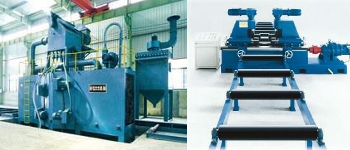 Lintech's Global Customer are often use several different standards such as JIS - SS (japanese), AS (Australian), EN (European) and ASTM (American), and others. For sections steel that are not available in Local Indonesia market, We have to import them from overseas that causing long lead time and extra cost.
Requesting for revision to the original engineering design for subtitution section steel size also required so much engineering efforts and time loss. The solution is to make the beam by welding process only for the members that are not available in the market (usually 10percent only). With this new investment, Lintech has positioned it self properly (considered as the best) at the competitive
global steel fabrication market at best quality.