LPG Transport Tank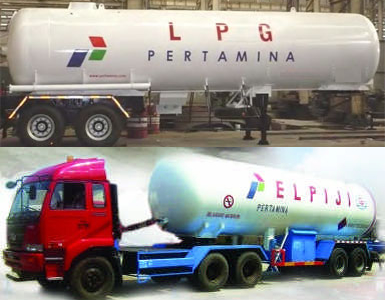 Lintech Duta Pratama has been moving forward on oil and gas products and services. Further expansion to our standard Storage tank for LPG, we also design and deliver complete LPG storage tank for land transport.
We are offering our best experiences to build your LPG land transport tank. With compliances to standard codes such as ASME and Indonesian Authority regulations for LPG Transport tank, we built our transport tank with Safety in mind in our construction design and application performance.
At Lintech, we combine your low investment cost with world wide quality standard.